APPLY NOW / APLIQUE AHORA
2024-2025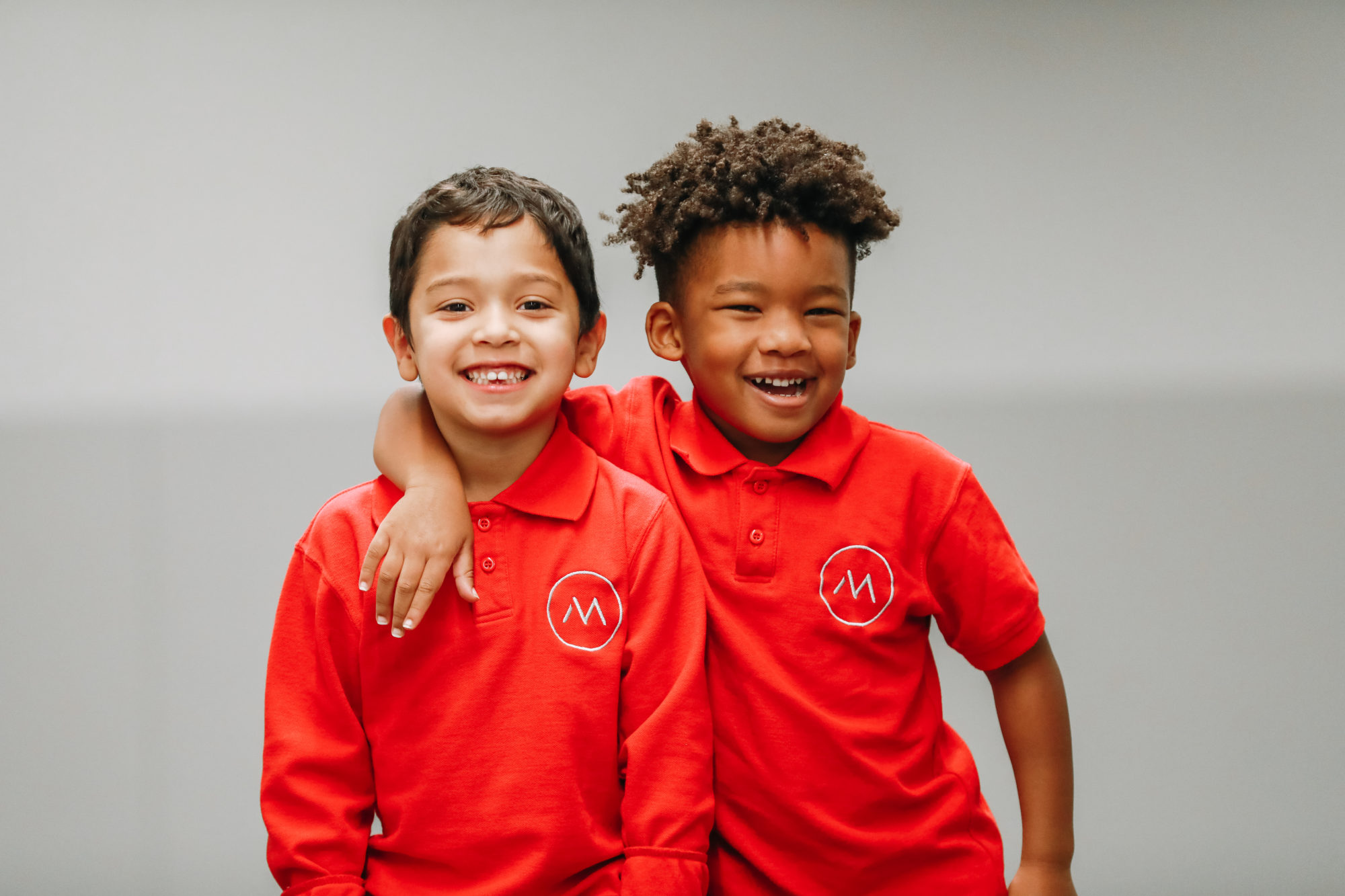 MOVEMENT SCHOOLS STUDENT APPLICATION
Movement School is a growing network of tuition free charter schools that take a whole life approach to education. Our students are first and foremost valued for who they are and given a caring, nurturing environment to build character, achieve excellence in academics and prepare for a successful future.

Interested in enrolling your child at Movement Schools? We are currently accepting applications for the 2024-2025 school year at all campuses. Follow the steps to create a Powerschool account and complete the application form. (Note: Current students DO NOT need to complete this form).
SOLICITUD DE INSCRIPCIÒN PARA ESTUDIANTES DE MOVEMENT SCHOOLS
Movement School es una red en expansión de escuelas concertadas gratuitas que adoptan un enfoque integral de la educación. Nuestros estudiantes son, ante todo, valorados por lo que son y se les proporciona un entorno afectuoso y enriquecedor para forjar su carácter, alcanzar la excelencia académica y prepararse para un futuro exitoso.

¿Está interesado en matricular a su hijo en Movement Schools? Actualmente estamos aceptando solicitudes para el año escolar 2024-2025 en todos los campus. Siga los pasos para crear una cuenta en Powerschool y completar el formulario de solicitud. (Nota: Los estudiantes actuales NO necesitan completar este formulario).
Current Scholar Resources
MOVEMENT SCHOLAR TRANSFER REQUEST
As we continue to add additional campuses throughout the city, current Movement Scholars are welcome to request a transfer to a campus closer to your home. If your scholar currently attends a Movement School and you would like to request a transfer to a different campus, please fill out this form. Please note that all transfers must be approved by your current principal and the principal of the school that you are requesting to attend.
CONTACT US / CONTÁCTENOS

Need help completing your application, have a question, or want to visit one of our Movement School Campuses? Please click on the button below to get in contact with our Movement School Enrollment Team.

¿Necesita ayuda para completar su solicitud, tiene alguna pregunta o desea visitar uno de nuestros campus de Movement School? Haga clic en el botón de abajo para ponerse en contacto con nuestro equipo de matriculación de Movement School.
MOVEMENT
PRE-K

Movement Schools has four Pre-K Programs in the Charlotte area located alongside their Eastland, Southwest, and Freedom Campuses. Our Pre-K Programs offer quality childcare, teaching and learning in a safe, nurturing atmosphere. Our programs are designed to foster an environment that encourages exploration and independence. Check out the Movement Pre-K Website to learn more about the program or join the mailing list to be the first to know when registration opens for the Fall 2024 School Year.

Movement Schools tiene cuatro programas de Pre-Kinder en el área de Charlotte ubicados junto a sus campus Eastland, Freedom, Northwest y Southwest. Nuestros Programas Pre-kínder ofrecen cuidado infantil de alta calidad, enseñanza y aprendizaje en una atmósfera segura y enriquecedora. Nuestros programas están diseñados para fomentar un entorno que estimule la exploración y la independencia. Visite el sitio web de Movement Pre-K para obtener más información sobre el programa o inscríbase en la lista de correo para ser el primero en saber cuándo se abrirá la inscripción para el año escolar otoño 2024.
Movement Pre-K Pre-K Interest Form/Formulario de Interès Pre-K
Stay On Top Of The School Year/Mantèngase al Dìa Sobre el Año Escolar
Receive the lastest Mavericks news in your inbox. You'll get monthly updates and reminders on school events, progress updates on our newest campuses, notifications for lottery and enrollment deadlines and much more! 
Reciba las últimas noticias de los Mavericks en su buzón de correo electrónico. Recibirá actualizaciones mensuales y recordatorios sobre eventos escolares, actualizaciones sobre el progreso de nuestros campus más nuevos, notificaciones sobre plazos de lotería e inscripción, ¡y mucho más!
* indicates required/