Movement School Eastland
Movement School Eastland is a tuition-free public charter school in East Charlotte. We offer small classes and personalized instruction in an environment built to love and value your child. 
5249 Central Avenue,
Charlotte, NC 28212
Driving Directions

p. 704-532-0640
e. eastland.office@movementschool.com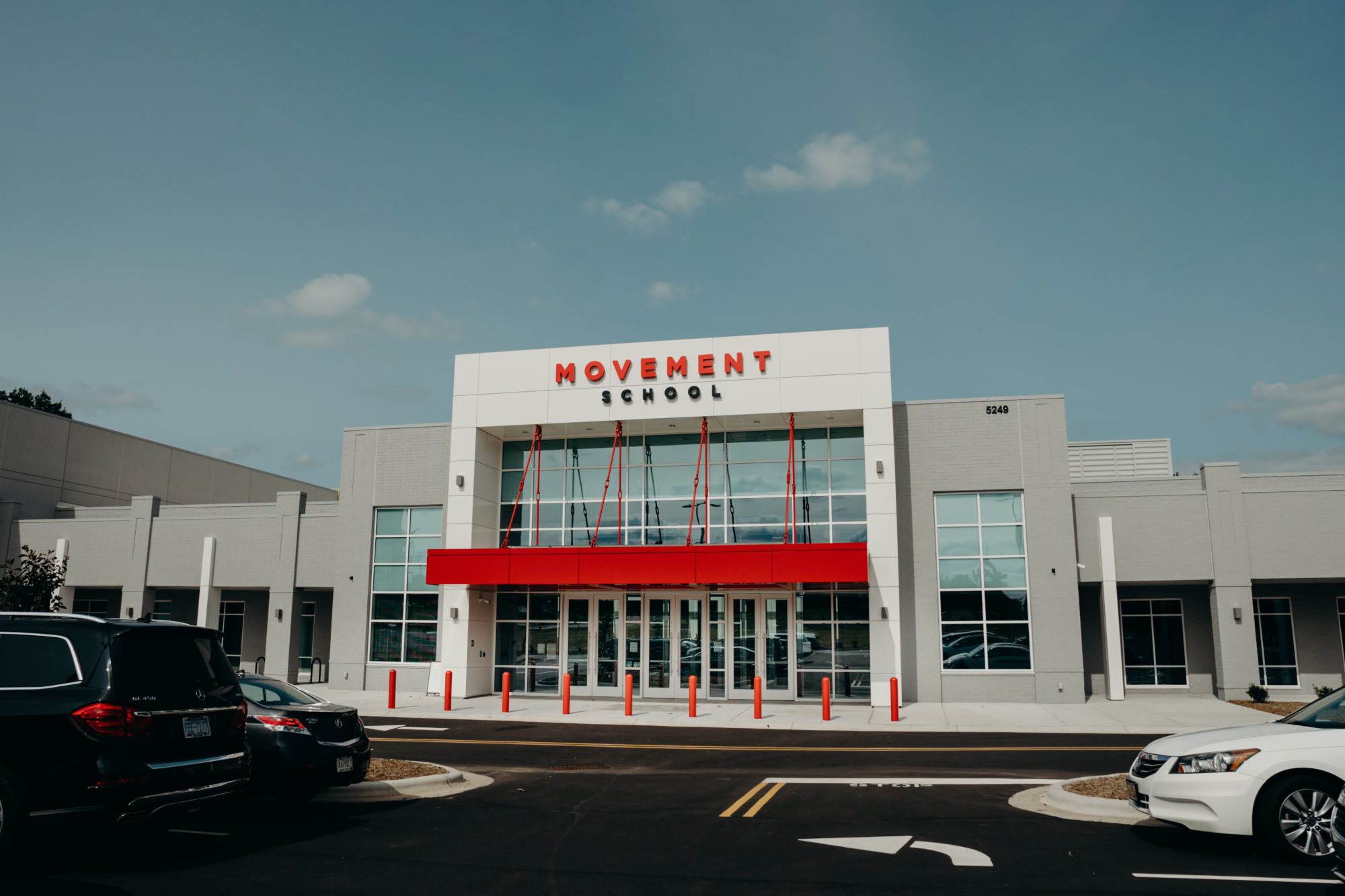 Become a Maverick
Admissions

Are you interested in becoming a Maverick? New scholar applications for the 2024-2025 school year will be accepted from November 1, 2023, to February 16, 2024, for kindergarten through 5th grade.
Dear Families and Friends,

My gratitude runs deep for our Eastland community and it is truly an honor to serve our scholars, families and team members. I have been in education for 10 years now and have had the privilege of working in many capacities, the first being teacher, lead teacher, mentor, curriculum facilitator, assistant principal and now the role I hold with the most pride, principal. 

The reason this is my proudest title is because of what it means to be a principal at Movement and the deep sense of alignment I have to our mission and vision. Movement Schools exist to love and value your scholar. Everyday we strive to ensure we are growing them socially, emotionally and academically. It is so important to us that we grow the WHOLE scholar so they can see success not only inside our four walls, but beyond. We truly operate in what is best for our scholars day in and day out. 

Since the beginning of the year, we have done this through intentional work. We make it our mission to ensure high quality educators are in front of your scholars. We make it our mission to involve our scholars in an unapologetically rigorous curriculum that will grow them into critical thinkers. We make it our mission to involve our scholars in building a strong community at Eastland through character development and community circle. We make it our mission to have strong family partnerships because we know with a strong partnership with our incredible families, the sky's the limit. At Eastland, we will continue to make it our mission to give our incredible scholars and families the educational experience they are entitled to. I am looking forward to continuing to serve alongside the community and come together to make a large impact on the east side of Charlotte at Movement Eastland!

Chelsea Hobbing
Principal, Movement School Eastland
Eastland Distinctives
Small-School Setting
We are a welcoming community school that will grow with your child. With our small group classroom settings, we develop personal relationships with every student and family.
Lead with Virtue
We weave virtue education throughout the day. We nurture an understanding of dignity, a context greater than one's self, and the belief in giving of self to a greater cause.
School of the Nations
We are a community of the nations, celebrating the diversity of East Charlotte and the world. Students understand themselves within the context of the broader world.
Available to All
We are a free, public charter school, excited to serve students across the city.
"The ultimate test of a moral society is
the kind of world that it leaves to its children."
| Dietrich Bonhoeffer