Movement School Atlanta
Movement School is a growing network of tuition-free charter schools that take a whole life approach to education. Our students are first and foremost valued for who they are and given a caring, nurturing environment to build character, achieve excellence in academics and prepare for a successful future.
We're launching our fifth and sixth campuses in the Fall 2024 including a new elementary school in Atlanta, Georgia. This campus will launch with Kindergarten and Third Grade and will add a grade each year up through Fifth Grade.
contact@movementschool.com
‭(980) 272-4327‬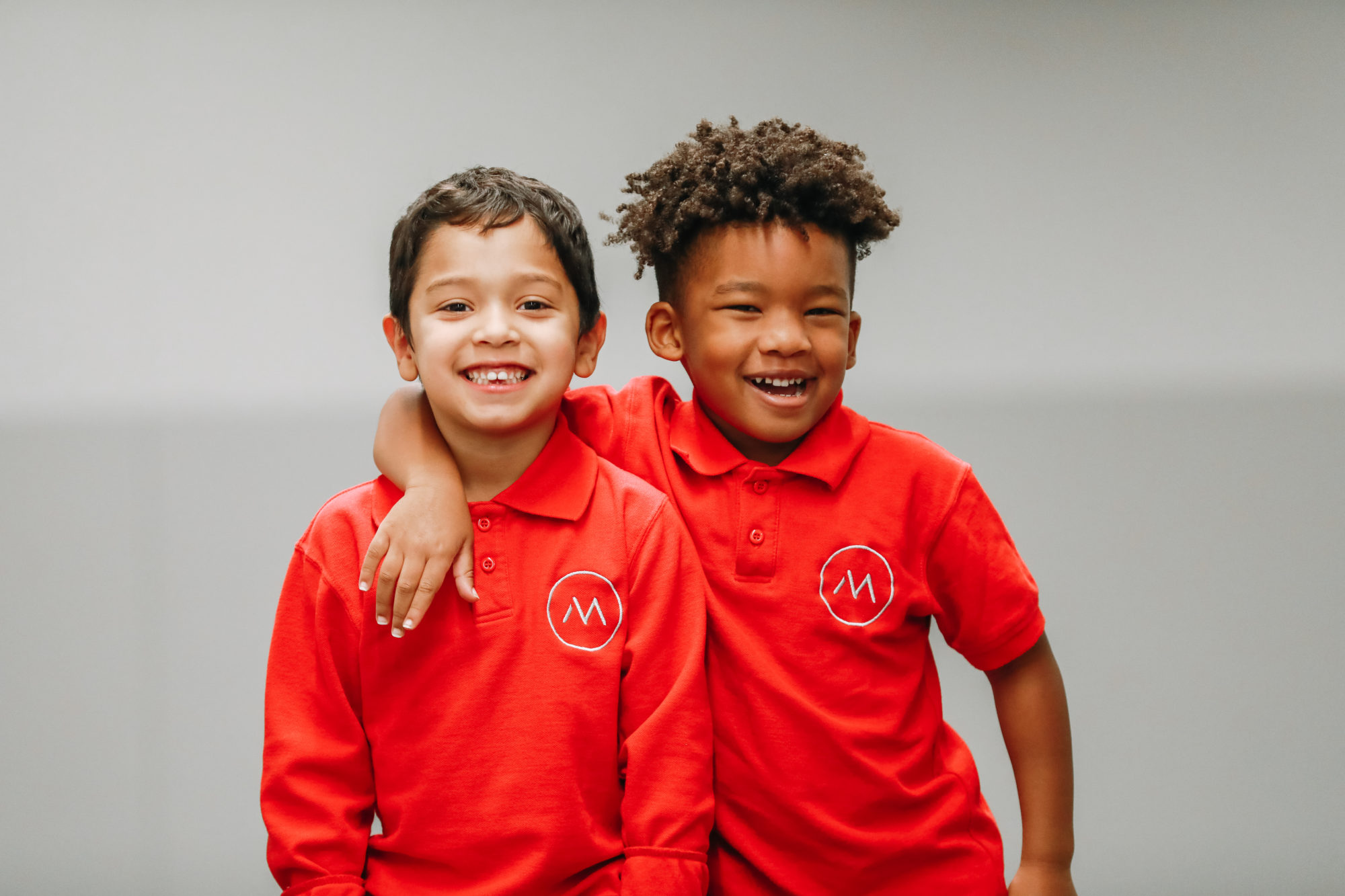 MEET THE SUPERINTENDENT

Tameka proudly serves as the Superintendent of our Georgia region. She began her teaching career in Atlanta Public Schools (APS) and is excited to be back serving where it all began!

After APS, Tameka continued her journey by moving to Harlem, NY where she accepted a role at one of New York City's lowest-performing schools, joining Democracy Prep Public Schools' founding turnaround staff. Within one year, she led 34 scholars from single-digit proficiency in literacy and math to 70% and 82%, respectively, posting the highest proficiency gains from one school year to the next in New York State history.

Tameka continued her journey of impact and growth when she was recruited to found testing grades at the third elementary campus with Uncommon Schools North Star Academies in Newark, NJ. During her tenure as principal, she consistently: led scholars to proficiency averages that outperformed the state and national averages by at least 30%; led staff to unprecedented rates of development and retention; created environments in which at least 90% of families felt they and their scholars were authentically seen, heard, loved, and challenged; and earned national honors for her leadership and impact on student culture, staff culture, student achievement, use of data, and effectiveness of professional development.

During the past several years, when the narrative surrounding education centered on learning loss and less-than-ideal student outcomes, Tameka's school was one of few schools, out of thousands, that outperformed the non-economically disadvantaged students in the state in all subjects and grade levels. Furthermore, 91% of scholars scored in the approaching, proficient, or advanced range on the New Jersey Student Learning Assessment, one of the most rigorous state assessments in the country.

Tameka's impact does not stop within school walls. She is also a revered adjunct professor with Relay Graduate School of Education – a groundbreaking graduate school of education with a proven track record of ensuring teachers and leaders have replicable pathways to increase their effectiveness; a content facilitator with Deloitte's Courageous Principals programs – award-winning, global school leadership development programs that equip K-12 leaders, superintendents, principals, and assistant principals, with the necessary skills to become more effective school leaders and ensure the millions of students in our schools today can reach their full potential; and a founding board member for the Spiked Wellness Foundation – a non-profit organization that provides physical, mental, and financial wellness initiatives for underserved groups ages 12-18 and their families to improve and develop their mental and physical health and self-esteem. Tameka holds a Bachelor of Science in Human Development and a Master of Business Administration from Cornell University, an Advanced Professional Certificate in Advanced Education Leadership from Harvard University, and a Master of Arts in Education Leadership from Relay Graduate School of Education.

Tameka is held ten toes down by her amazing husband, Ade, as they raise her identical twin nieces, Talia and Nadia, and ensure that impact and excellence are exercised as verbs rather than nouns!
Become a Maverick
Get Involved

Are you interested in becoming a Maverick? New scholar applications for the 2024-2025 school year will be accepted from November 1, 2023, to February 16, 2024, for kindergarten and 3rd grade.
Atlanta Distinctives
Small-School Setting
We are a welcoming community school that will grow with your child. With our small group classroom settings, we develop personal relationships with every student and family.
Lead with Virtue
We weave virtue education throughout the day. We nurture an understanding of dignity, a context greater than one's self, and the belief in giving of self to a greater cause.
Character Education
We are building children with strong minds and strong character. Children who will succeed in life and help others do the same. We teach character every day to help you raise children who are kind, honest and brave.
Available to All
We are a free, public charter school excited to serve students across the city.
"The ultimate test of a moral society is the kind of world that it leaves to its children."
| Dietrich Bonhoeffer