Preparing a
new Generation
of

Leaders
Our Campuses
Select a campus to learn more, view parent resources, or schedule a campus tour.
Future Campuses
Whether you're a community member or the parent of a future Movement Schools Scholar we need your help and support to secure our charter launch.
Charleston, SC
Greensboro, NC
Raleigh, NC
Athens, GA
Wilmington, NC
South Atlanta, GA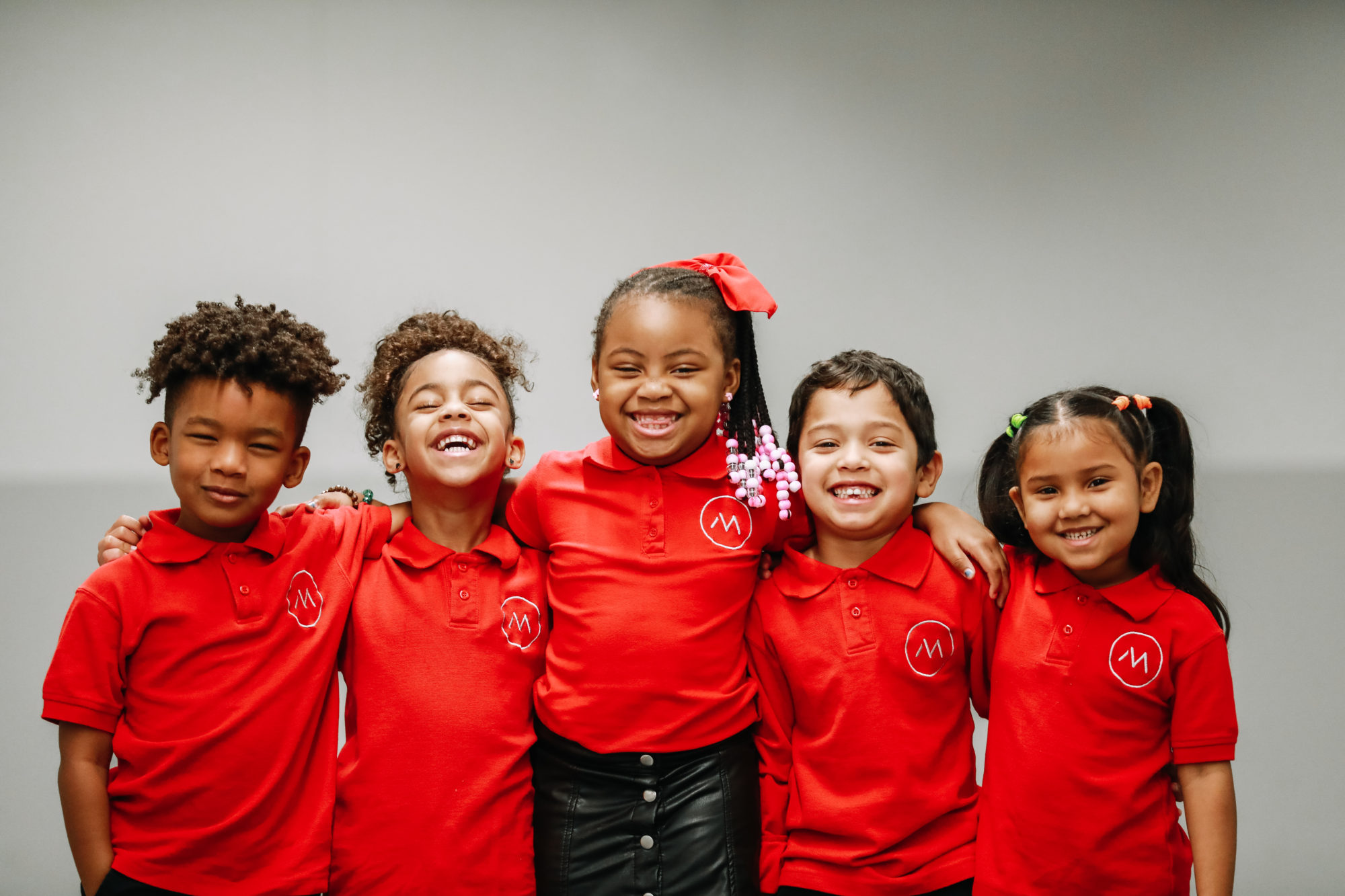 Become A Maverick
Admissions

We are current accepting enrollment applications for the 2023-2024 school year at all campuses including Movement Northwest launching in the Fall of 2023.
Movement Schools are a network of public charter schools in Charlotte, NC
We are preparing a new generation of students for success in college, careers and life by providing world-class academic and character education in a community built to love and value your child.
Why
Movement
Personalized Learning
We use small-groups and personalized instruction to help your child grow at their best pace, every day. Our structured literacy and conceptual mathematics approaches are the foundation for a lifetime of learning.
Amazing Teachers
We hand-pick teachers to bring out the best in your child. They fill each classroom with instructional expertise, character, and love. Our teachers shine and are the heart of our school.
Character Education
We are building children with strong minds and strong character. Children who will succeed in life and help others do the same. We teach character every day to help you raise children who are kind, honest and brave.
"Don't ask what the world needs. Ask what makes you come alive, and go do it. Because what the world needs is people who have come alive."
| Rev. Howard Thurman
In Their
Own Words
"When it comes to the teachers, I feel that they actually love and have a great passion for the children, they want you to succeed."
Ylonda Powell Medley, Mother of Leyla and London
Newsletter
Stay On Top Of The School Year
Receive the lastest Mavericks news in your inbox. You'll get monthly updates and reminders on school events, progress updates on our newest campuses, notifications for lottery and enrollment deadlines and much more!