Movement School Raleigh
Movement School is coming to Raleigh!
Movement School is a growing network of tuition-free charter schools that take a whole life approach to education. Our students are first and foremost valued for who they are and given a caring, nurturing environment to build character, achieve excellence in academics and prepare for a successful future.
Our goal is to launch a brand new Movement School elementary campus in Raleigh, North Carolina. We are intending to launch with Kindergarten and First Grade in the Fall of 2025. We need your help and support to secure our charter launch! Whether you're a community member or the parent of a future Movement Schools Scholar please take 1-minute to complete the survey below to show your support.
contact@movementschool.com
‭(980) 272-4327‬
MEET THE SUPERINTENDENT

Jermaine Gassaway is a native of Washington, DC. He began advocating for quality education at a very young age which ultimately led to him deciding to leave DC at the age of 15 to attend a boarding school called The Piney Woods School in Jackson, Mississippi—a decision that changed his life and trajectory. Jermaine went on to become a proud graduate of Johnson C. Smith University in Charlotte, North Carolina.

Jermaine is a strong advocate for equity in public education, with a particular focus on increasing teacher diversity in public schools. He recently published Unopened Books: Multiplying the 2%, which documents "the unfathomable rate of black males in education" and details the transformative power of building a teacher workforce that more closely resembles the diversity of the students in our schools.

Jermaine taught 3rd through 8th grades and was a 2010 Teach For America corps member in Detroit, where over 90 percent of his students scored "advanced" or "proficient" on the state standardized assessment (MEAP), and where he also served as Curriculum Coordinator.

Jermaine was previously the principal at Rocketship Nashville Northeast Elementary School for 4 years and has helped lead his school to achieve Reward status— the highest performance rating in the state of Tennessee. In addition, Rocketship Nashville Northeast Elementary School grew 3 times faster than any other elementary school in Nashville on the state standardized assessment for the 2018-2019 school year. Jermaine also served as Rocketship's Director of Schools for Nashville.

Jermaine is passionately committed to ensuring the success of all students. He fervently believes that all students deserve an excellent education and the quest to reach and complete college and achieve lifelong success starts now with every book read and every equation solved. He is excited to work closely with teachers, school leaders, and community members to ensure students are making the academic gains necessary to achieve this success in school and life.

Jermaine is a proud husband and father to two amazing kids and his hobbies include running, traveling, and reading.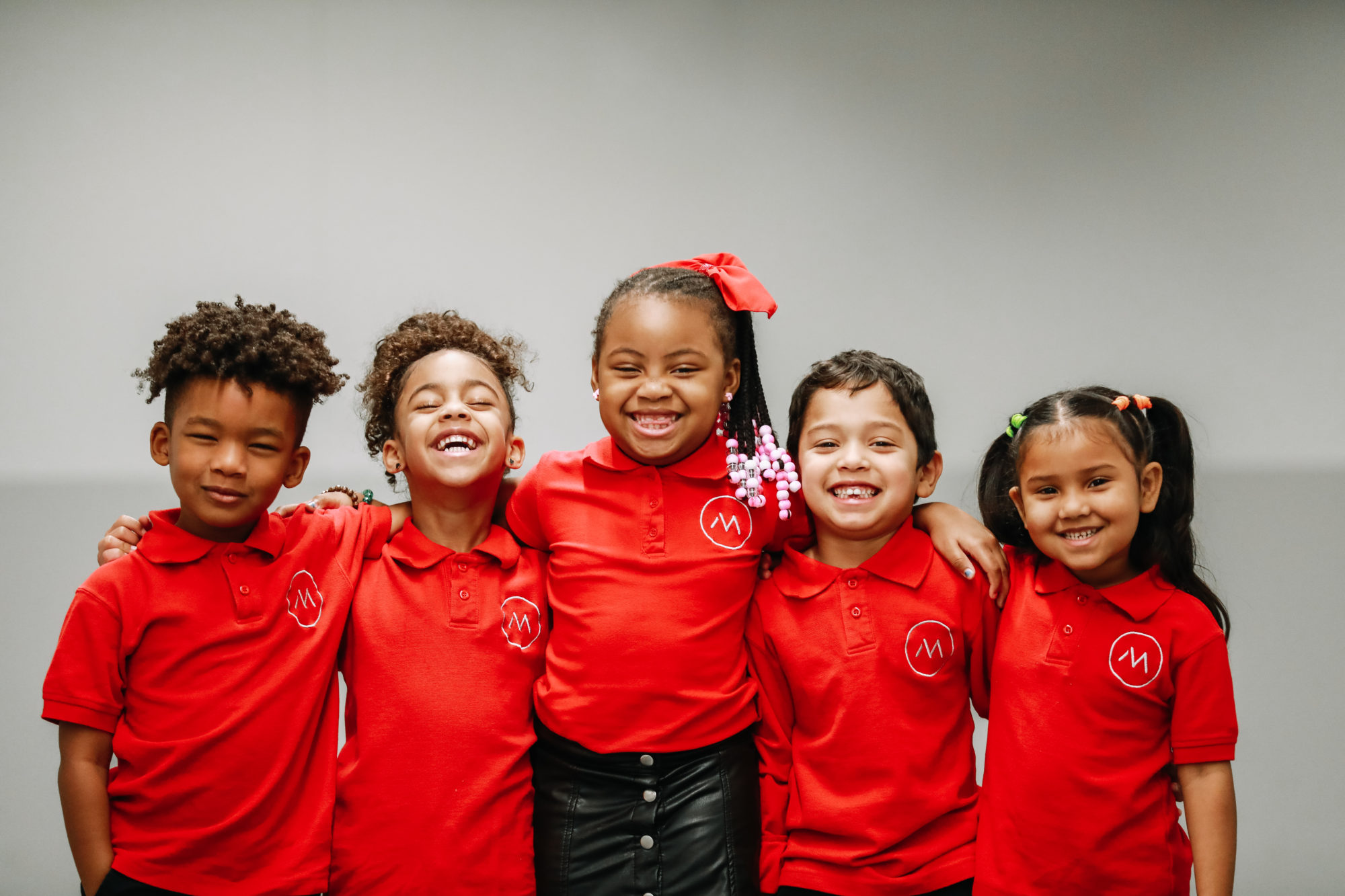 Become a Maverick
Get Involved

Raleigh Community Members. We need your support in order to launch add a Movement Schools Raleigh Campus to our network of tuition-free public charter schools. If you're interested in having a Movement Schools Campus in your community or are interested in learning more about enrolling your child at Movement School's Raleigh Campus, take one-minute to complete this Interest and Support Survey.
Movement Raleigh Distinctive's
Small-School Setting
We are a welcoming community school that will grow with your child. With our small group classroom settings, we develop personal relationships with every student and family.
Lead with Virtue
We weave virtue education throughout the day. We nurture an understanding of dignity, a context greater than one's self, and the belief in giving of self to a greater cause.
Character Education
We are building children with strong minds and strong character. Children who will succeed in life and help others do the same. We teach character every day to help you raise children who are kind, honest and brave.
"The ultimate test of a moral society is the kind
of world that it leaves to its children."
| Dietrich Bonhoeffer